The future is freelancing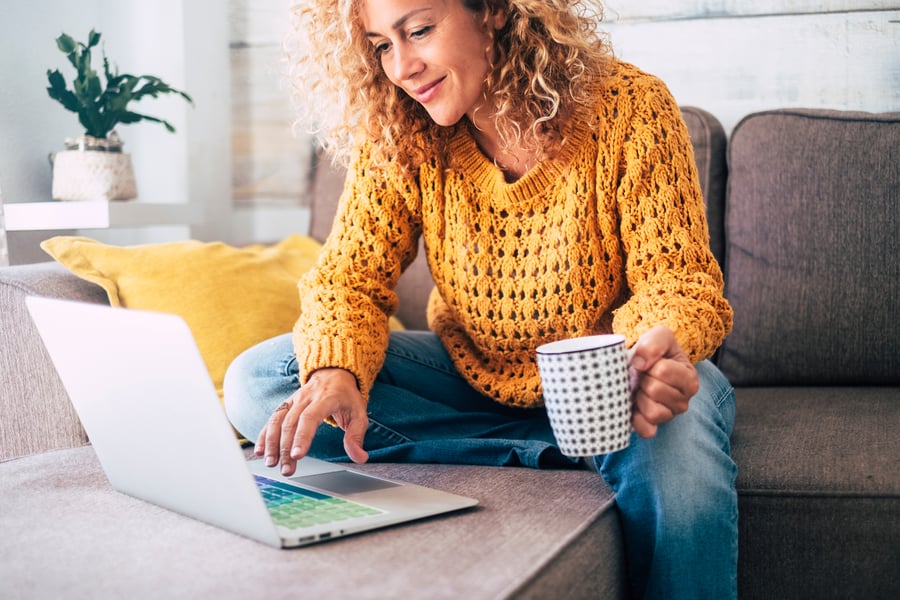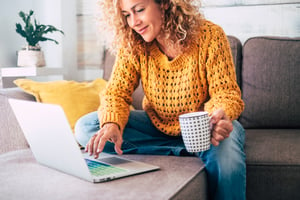 The freelance revolution is here, and it's here to stay. In the past, freelancing was an option for workers between jobs with the likely goal eventually getting back into a full-time position. Today, it's shifted into a lifestyle choice individuals make for a host of reasons, and something they may do for the long-term. Some research points to more than half of all workers identifying as part of the contingent economy, with those numbers trending upward.
Freelance includes the gig economy, jobs like driving for Uber, but it also includes a growing number of highly qualified people who provide needed services to businesses. Forbes points to these individuals as possessing expert skills and talents that are in high demand, especially in today's tight labor market. While these services may sometimes fill a temporary seasonal surge, more and more business are looking at building long-term relationships with freelancers who serve as integral and trusted member of in-house teams. 
Before you need this specific kind of talent is the best time to assess if you are ready to work with today's population of freelancers. Your HR and legal departments can proactively create contracts, processes and systems that make a freelance relationship one that benefits everyone and operates smoothly. 
Get your tools straight. HR Technologist recommends adjusting tools beyond just considering payroll. This may mean new solutions and apps for workforce management, time tracking, and even looking toward freelance hiring apps. Staying current with available technology for both hiring and managing will help companies compete for and keep top freelance talent.
Kick off smart. Helping freelancers succeed certainly starts with on-boarding them successfully, according to Entrepreneur. It's essential to help a freelancer understand both the culture of your company and the context of a project. Giving a freelancer a dump of information is better than nothing, but smart transfer of applicable knowledge critical. What is the goal of the project? What resources are at their disposal? Which people are their main points of contact?
Set expectations about communications. It's essential to not just discuss how often a freelancer should check in, but to also delineate what format is most acceptable. Knowing if an in-person meeting, phone call, or email update is sufficient helps keep everyone on track. With an ever-growing remote workforce, consider the benefit of the occasional face-to-face meeting, even for freelancers.
Talk to the internal team. Buy-in from your in-house employees is essential to helping a freelancer succeed. There may be anxiety that the freelancer is competing for their job or being brought in because of a perceived skill deficit. Help your employees feel like a resource and see the freelancer as a valuable addition to the team. 
Include them. While a freelancer brought in on one short project may not make the office holiday party list, work to integrate freelancers into company life in ways that make sense. If you're hosting a lunch-and-learn on a relevant topic, extend an invite. If the team is meeting up for lunch and the freelancer is in the same city, see if they are free. Don't be offended if they opt out, and be sure to clarify if they should track this time as billable.
Provide feedback. This, of course, helps a freelancer improve their services for your organization. It also helps them improve as professionals. It's also worth considering giving freelancers an opportunity to give you feedback, too. Their outside perspective may help you identify opportunities for improvement within your organization.
Offer support. Another idea is to keep a list of portable benefits, such as those described in Employee Benefit News, to help support your freelance team. Whether an individual is new to freelancing or not, access to an ongoing list of insurance options and other resources available to improve their quality of freelance life and work is something they'd definitely appreciate.
For busy HR professionals looking to fill full-time openings, the addition of navigating freelancers may seem to be another duty on an already long to-do list. Why bother investing in someone who won't be a full-time addition? Forbes points out that freelancers are a way to fast track top, diverse talent and potentially save money on salary and benefits. With many new employees leaving in less than a year, investing in long-term freelancers may just be a smart long-term cost and effort-saving measure.
Plus, HR is the heart of talent management! As the most likely group to help a more traditional organization see the future of work, you help find a vision and path for incorporating freelancers into a company culture. Ensuring your company can successfully attract and integrate contingent workers into your workforce is likely to become a more and more essential skill for you, as well. Keep your freelance-related skills sharp in case you're asked about it in your next interview 
In a tight labor market, one where Forbes shows nearly half of global companies struggling to hire for full time roles, these freelancers are not only a smart option, but they are likely to have other options. If it's not already happening in your industry, top freelance talent is likely to become a hot commodity in the same way top full-time job seekers have.
Consider, too, if things do change, your intentional efforts with a freelancer build a solid working relationship with someone who has insight and experience working with your company. Should these freelancers decide to shift to a full-time position, and you're hiring? They'll be more likely to opt in with your company if their past experience was positive. Set the stage now, and see what happens!
Read more:
7 Workforce Management Trends for 2019
Portable Benefits: Perks for the Gig Economy
Onboarding Freelancers Is Tough — Here's How to Do It Right the First Time
HR, Time to Embrace the Freelance Revolution: Your Career Depends on It
The Agile Talent Wave: The Contingent Workforce is Taking Over