Solving Problems – While Increasing Employee Satisfaction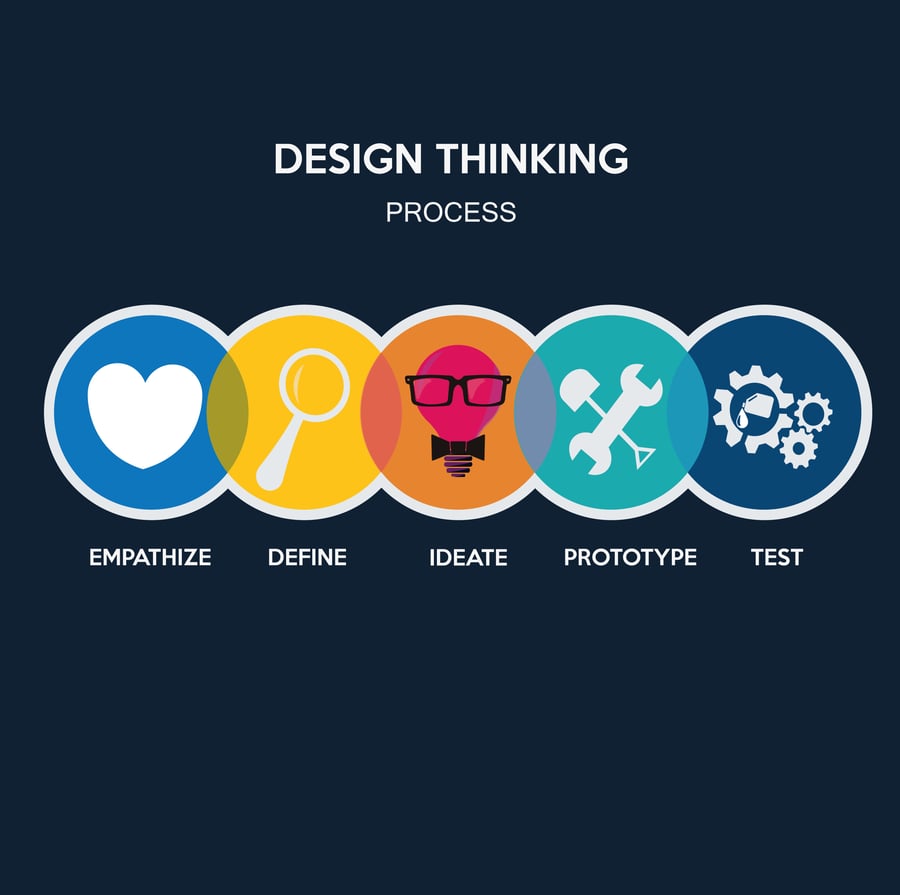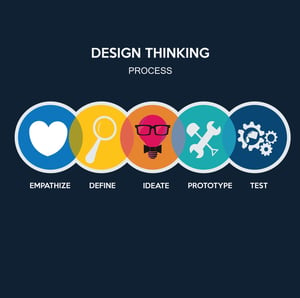 "Design thinking" is a fairly common term. Even if the phrase is new to you, it's reasonably easy to intuit how it works: design thinking is a process for creative problem solving, utilizing creative tools like empathy and experimentation, often with a strong visual component. The term dates from 1968 and was first used in The Sciences of The Artificial, a text written by Nobel Laureate Herbert Simon.
For Simon, design thinking involved seven components, but today it's usually distilled to five: empathize, define, ideate, prototype, test. In this way, creative tools are employed to serve individuals in a group, with a solution-driven focus. It's important to note that these components are not necessarily sequential. Rather, they are specific modes, each with specific tools that contribute equally to solving an issue.
Most significantly, as Steve Boese of HR Executive noted in a recent column, design thinking is a rising trend in HR leadership. "Those using this strategy," he says, "challenge existing assumptions and approaches to solving a problem, and ask questions to identify alternative solutions that might not be readily apparent."Design thinking helps teams make decisions that include employees in meaningful ways, personalize target metrics, work outside the box, and produce concrete solutions. Even teams with established, productive structures use design thinking in the review process, or to test out expanded options.
Boese says that the key shift design thinking offers any team is the opportunity to troubleshoot solutions beforethey're put into real-time practice. The main goal of design thinking is not process completion, low error rates, or output reports, as with other forms of HR technology, but employee satisfaction and engagement. More often than not, this leads to increased morale and even more opportunities for success.
Read:"Graduates from d.tech Show the Life-Changing Potential of Design Thinking".