Playing in the workplace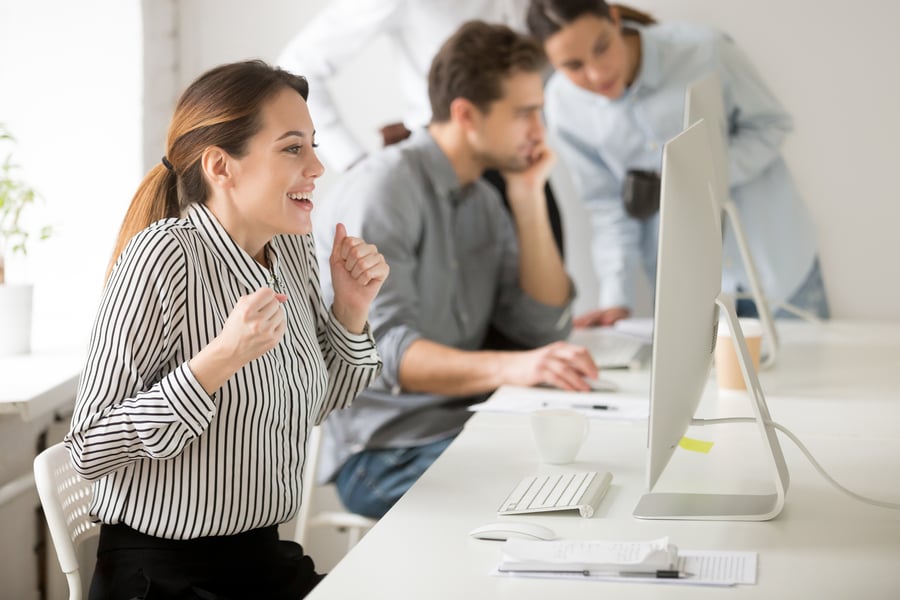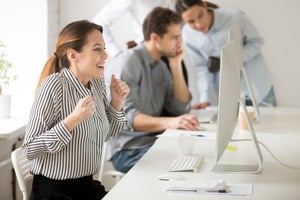 Have you heard of gamification? To gamify an everyday activity, you add the best fun or competitive elements associated with games to help boost engagement, according to G2 Crowd. Why bother and not just slog through your paperwork? The idea behind gamification is that feeling accomplished or engaged in fun ways, whether by earning points, badges, or accolades, can help people stay motivated to stick with tasks they might otherwise abandon.
At the workplace, gamification can boost productivity — such as boosting sales calls or conversions — or help employees commit to a wellness plan through a bit of healthy competition. The approach can also be used before an individual ever joins your company or organization, according to Workforce. Recruiters say using tools with simulations or gamified components can provide insight into how a candidate might perform in new or challenging situations. For current employees, gamification can help with learning or improving skills, according to an article in Society for Human Resource Management. Gamified activities where winning is an all-team effort instead of a competition can help build cohesiveness, camaraderie and improve collaboration within business units or departments.
This all sounds great, right? Be mindful that jumping on any new trend without a plan is rarely a good idea. Gamification has its critics and requires thoughtfully designed programs. When gamification works, it works. When it doesn't, it can actually decrease productivity and diminish engagement and morale, according to a second article in Society for Human Resource Management.
If the competition is too fierce or the game too difficult, you risk unintentionally demotivating people. Be mindful, too, of individual circumstances, like an employee who is disabled, pregnant, dealing with stress at home, or tackling a new challenging role. In those cases, what may seem like a fun competition may feel like a task now made impossible. The added stress of even the friendliest competition can negatively impact some workers.
To make gamification work, tailor the program to your team and their work. Remind everyone it's about better overall performance measure through small goals, not about one person winning and "beating" everyone else. Include potential participants in the design process to ensure your gamified activity hits its mark. Offering more than one winner, avoiding publicly shaming an employee for participation or results, and regularly changing what winning is (improvement in an area to closing sales to skill gains). Bear in mind no game can fix a systemic problem or company culture failure. You can expect small gains in some areas, but a game won't radically or magically rewire your company.
If the caveats have you concerned, it may be a good idea to also bring in experts on learning and behavior to ensure the design will elicit the goals you seek and motivate in the ways you want. And while we may be a more and more online, app-driven culture, not every game has to be a digital experience, according to CEOWorld Magazine. Consider analog activities, as well, that can give individuals opportunities to shine or teams a chance to cooperate in new ways.
While you may be eager to attract Millennial and even Gen Z workers, most of whom are digital natives raised on apps that track and reward, game systems in their pockets, and gamification at school even including university, gut check that you are moving forward with an authentic and well-considered plan. Better to be a bit behind on a trend than dive in and do more harm than good!
Read more:
Reskilling: The New Trend in Recruiting
Be Careful: Gamification at Work Can Go Very Wrong
Viewpoint: Is Gamification Good for HR?
Gamification: 5 Surefire Ways to Skyrocket Your Team Productivity